The easiest way for QuickBooks users to offer retirement benefits
Common Wealth is a modern workplace retirement plan that lets employees save to an RRSP right from their pay
Connect with a retirement benefits specialist to explore a plan for your team.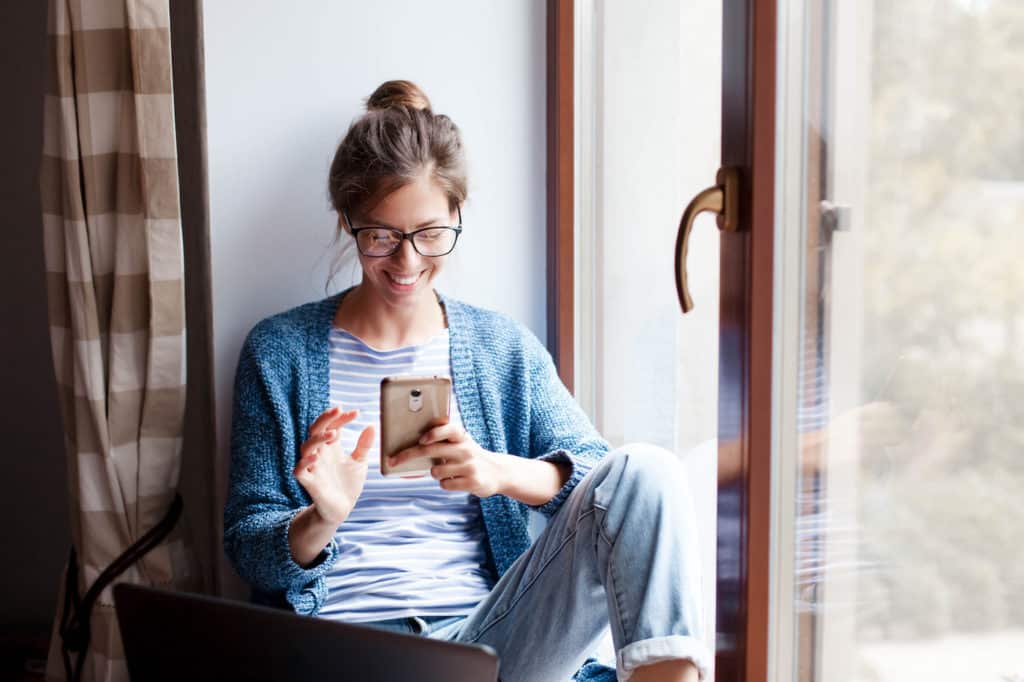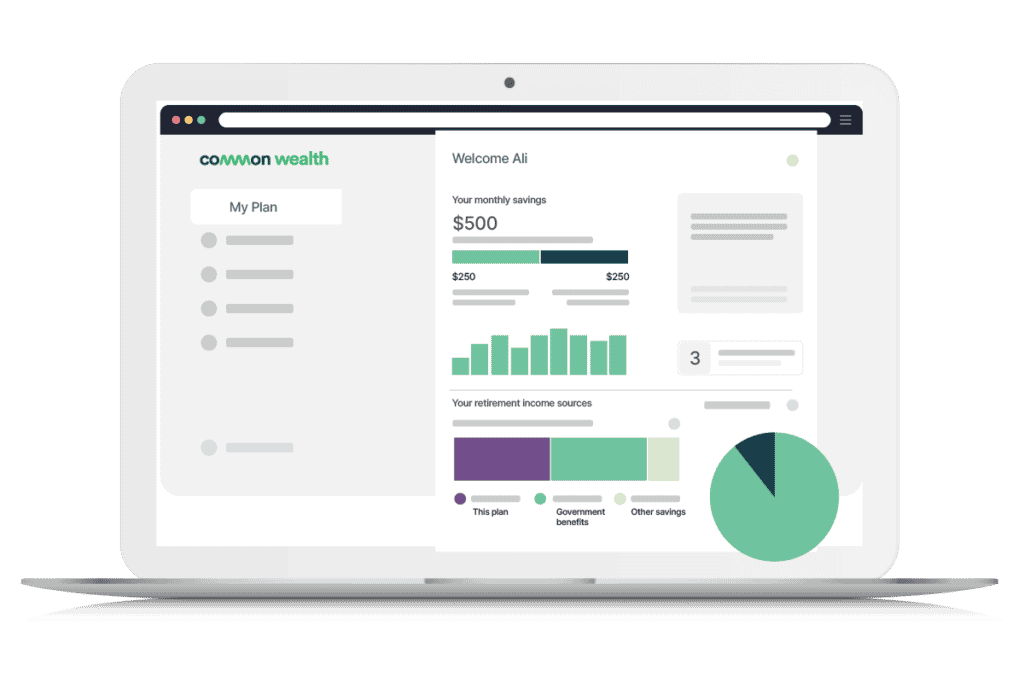 The only group RRSP that integrates with QuickBooks Canada
Attract and retain employees with a modern workplace retirement plan
Smart investing

: Common Wealth invests RRSP savings in a professionally managed fund from BlackRock. This gives employees a proven strategy to maximize their savings, without employers needing to manage investment selection.
Personalized planning: Common Wealth helps you figure out how much money you'll need in retirement, how much to expect from government benefits, and how much to save to meet your retirement goals.
A plan for life

: When employees retire or move on from your company, they maintain access to a low-fee plan, so they can continue to contribute or manage their retirement investments.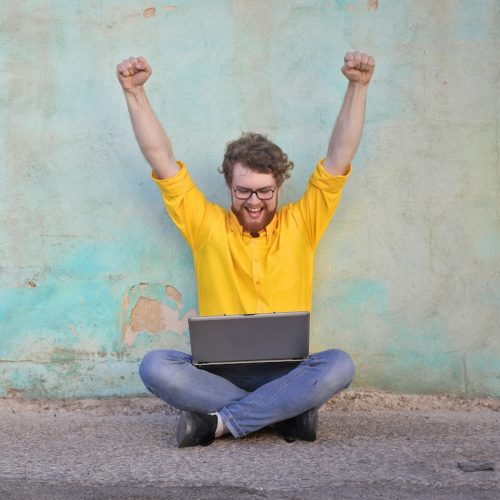 80% of people are more inclined to work [and stay] with a company that offers matching contributions to their retirement savings plan.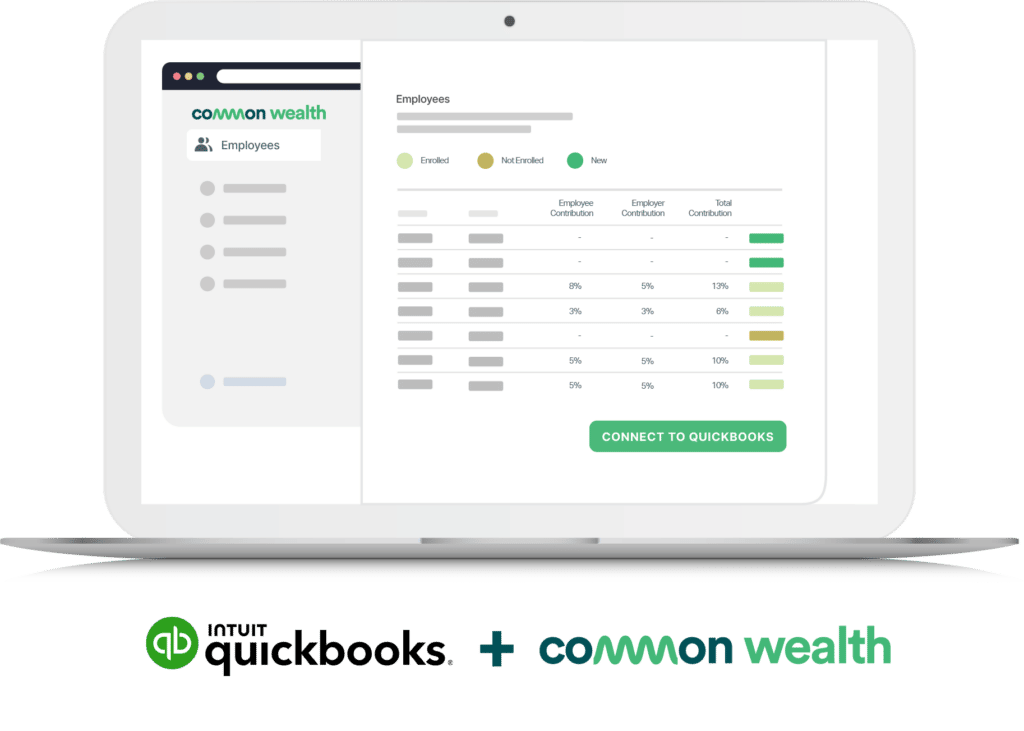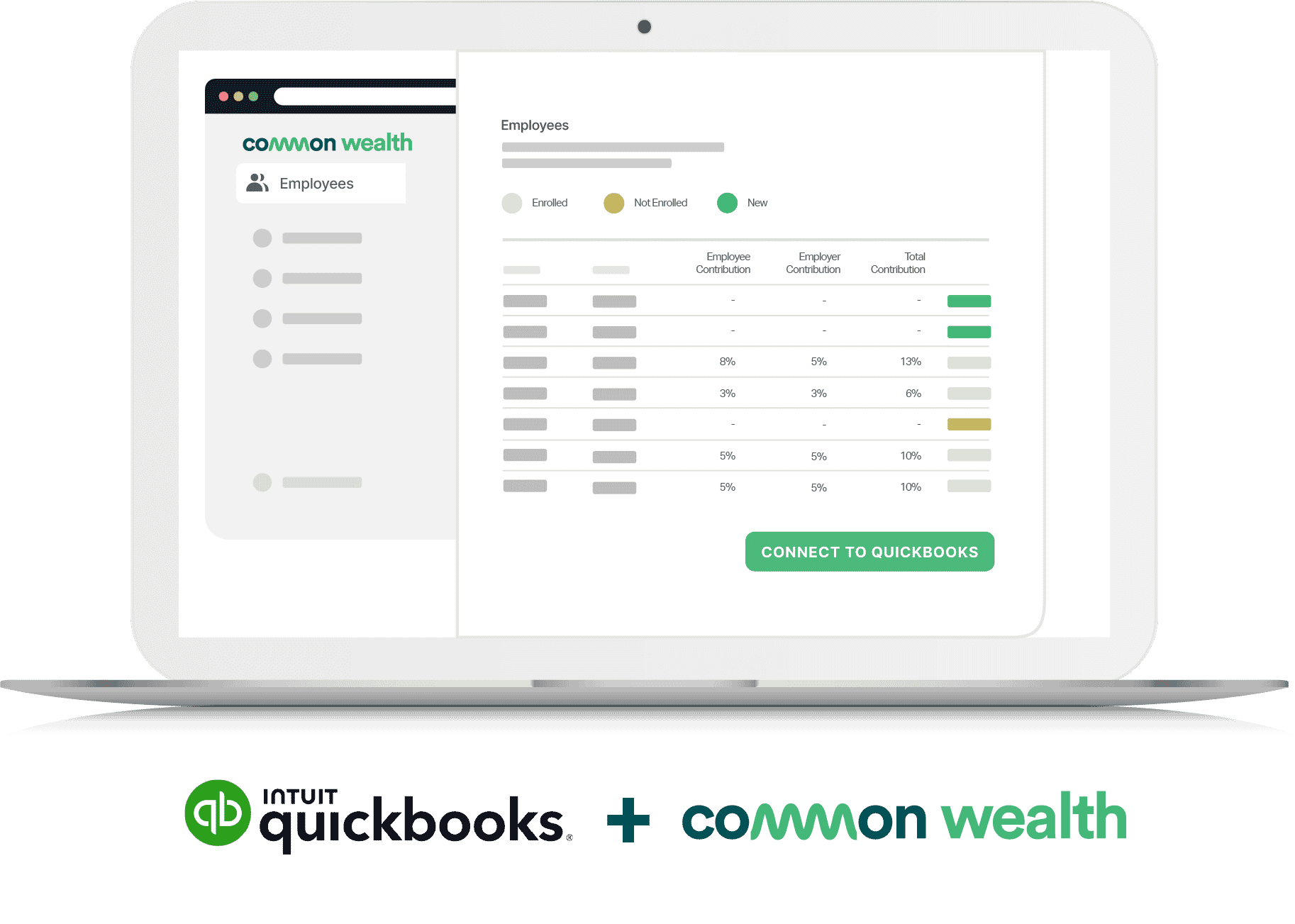 You'll get a dedicated Common Wealth retirement specialist, guided setup and employee onboarding, and a virtual employee education session to ensure you and your team get the most out of your plan. 
Contact Common Wealth to get an estimate for a retirement savings plan for your team!

How we work with QuickBooks Payroll
Fully automated plan maintenance
Common Wealth seamlessly integrates with your QuickBooks Payroll to automate all plan maintenance, saving you time every payroll cycle compared to plans that require manual data entry and paper-based processes.  
Automatically adds & removes employees based on their payroll status
Updates your payroll when employees change their contribution amounts
Deducts and invests contributions every payroll cycle
Securely connects and syncs data between systems
Common Wealth will set up your group RRSP, invite employees to enroll, and educate your team.
Syncs with QuickBooks Payroll for hands-free administration of your payroll contributions.
Streamlined user management
Automatically detects new hires, inactive employees and terminated staff to ensure accurate deductions.
Any changes employees make to their contribution amounts are automatically applied and reflected in your QuickBooks payroll.
Common Wealth handles all recordkeeping, investment reporting and member tax receipts. 
Secure, bi-directional sync
Common Wealth securely syncs data daily, for a real-time view of employee contribution amounts in both platforms.
Retirement offerings are provided and administered by Common Wealth, an independent third party and not provided by QuickBooks. QuickBooks is not a retirement plan administrator, fiduciary, or retirement plan provider.
Connect with one of our retirement specialists to find out how a group RRSP can benefit your team.