Common Wealth offers affordable group RRSP, TFSA and DPSP plans that help enhance your employees' financial well-being.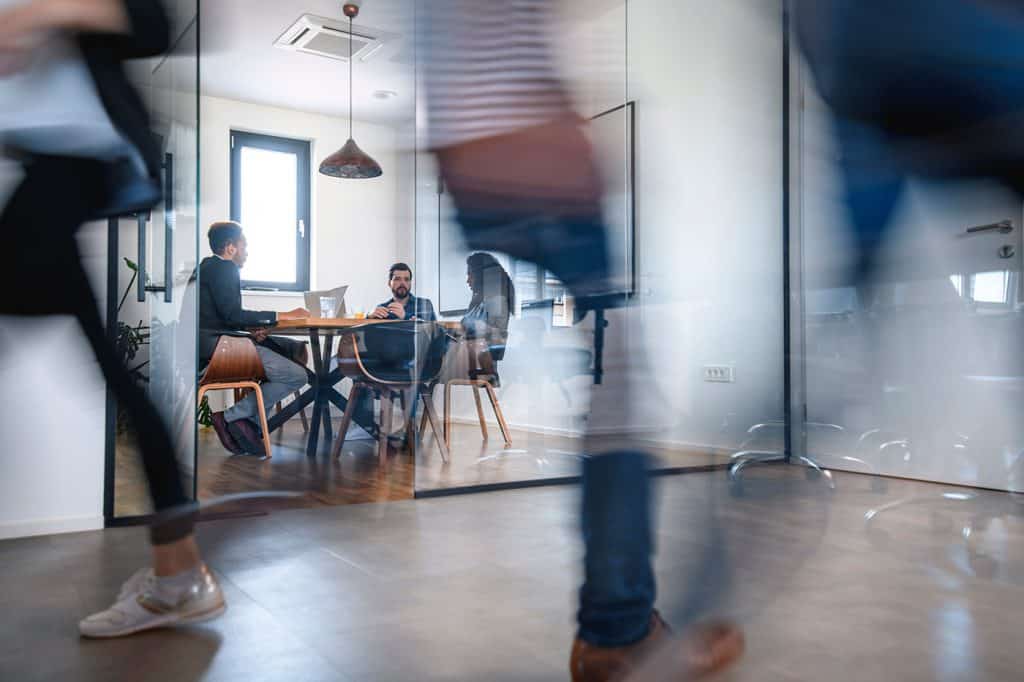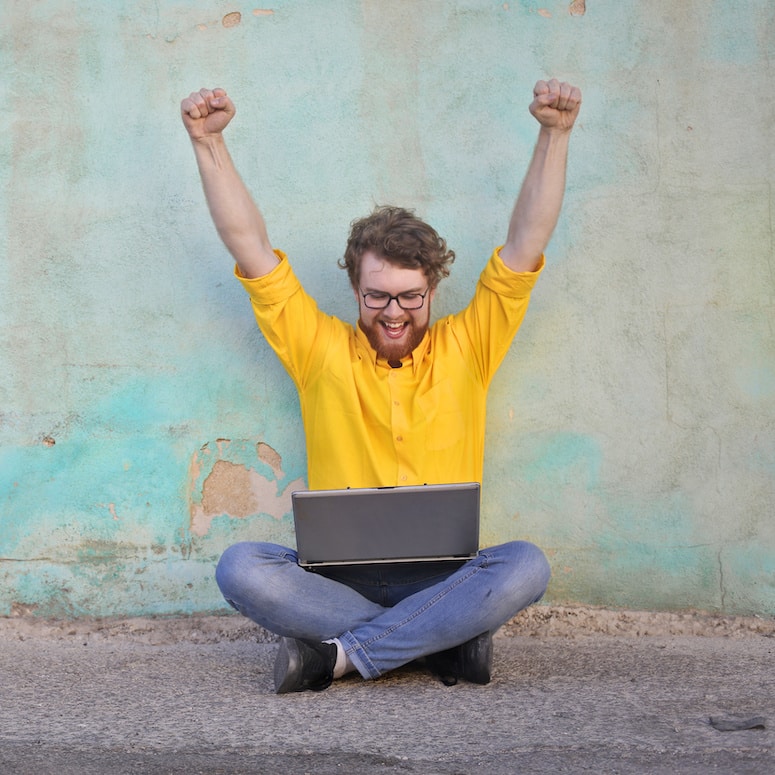 Why a group retirement plan makes sense
Retirement benefits help you achieve your employee wellness priorities, while greatly improving recruiting and talent retention.
Improve financial wellness
Financial stress impacts everything from employee morale to engagement. Shifting your benefit budget to give employees a reliable retirement savings option, can ease their financial anxiety and help them stay productive.
Reinforce your reputation as an employer of choice by building a culture of happy, productive employees with a matching retirement savings plan.
Attract and retain talent
Retirement benefits greatly improve recruiting, hiring and retention efforts. Expand your total compensation package with a plan that helps your employees improve their financial future.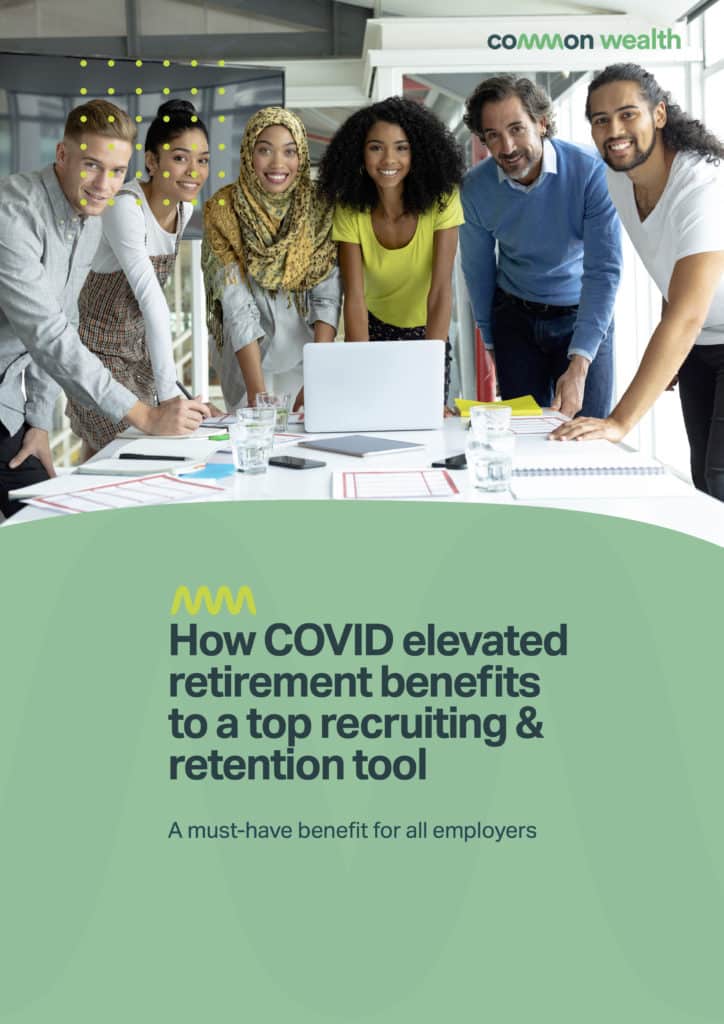 How COVID elevated retirement benefits to a top recruiting and retention tool
The pandemic has changed the game when it comes to workplace retirement benefits. More and more employers are setting up workplace plans to align with financial wellness priorities, and to address labour shortages and high turnover challenges.
The Common Wealth Difference
Common Wealth's digital retirement platform integrates RRSP, TFSA and DPSP accounts in one plan for easy setup and maintenance.
Common Wealth is the ideal retirement savings plan for small, medium, and large-sized businesses.
Plan setup and maintenance and employee onboarding are quick and easy, thanks to our completely digital experience.
We'll help you structure a flexible contribution and matching plan that works for your company culture and your budget.
Common Wealth works with a wide range of payroll systems, minimizing administration and freeing your time to focus on managing and growing your business.
We offer expert guidance to help your employees make informed retirement planning choices, so you don't have to become their financial advisor. 
The Common Wealth platform is SOC2 compliant, ensuring your employee data and transactions are encrypted and secure.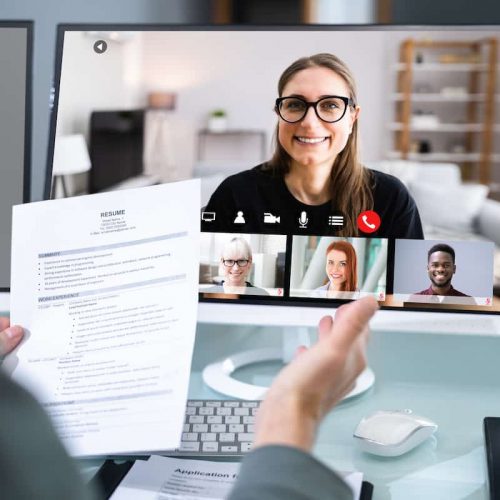 80% of people are more inclined to work for a company that offers matching contributions to their retirement savings plan.
Get started with ease and support
Have your plan up and running in just a few weeks.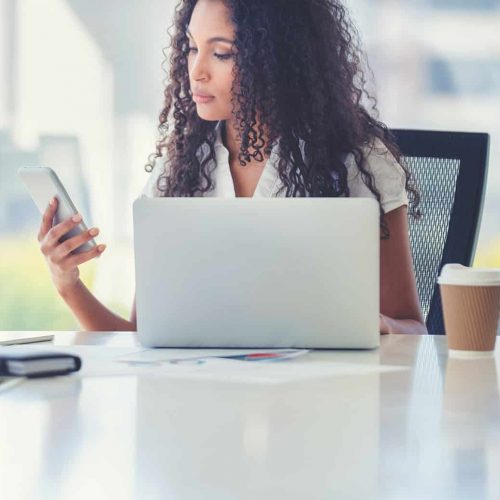 25% of Canadians spend about 40 minutes per day distracted by personal finance matters on the job
Source: Canadian Payroll Association
An innovative digital platform
Common Wealth gives you a quick and easy way to set up and manage your workplace plan.
No investment knowledge required
Fully digital employee enrollment
Flexible contribution and matching
Flexible plan design with RRSP, TFSA, RRIF and DPSP
Automatic payroll deductions
Employer dashboard to manage users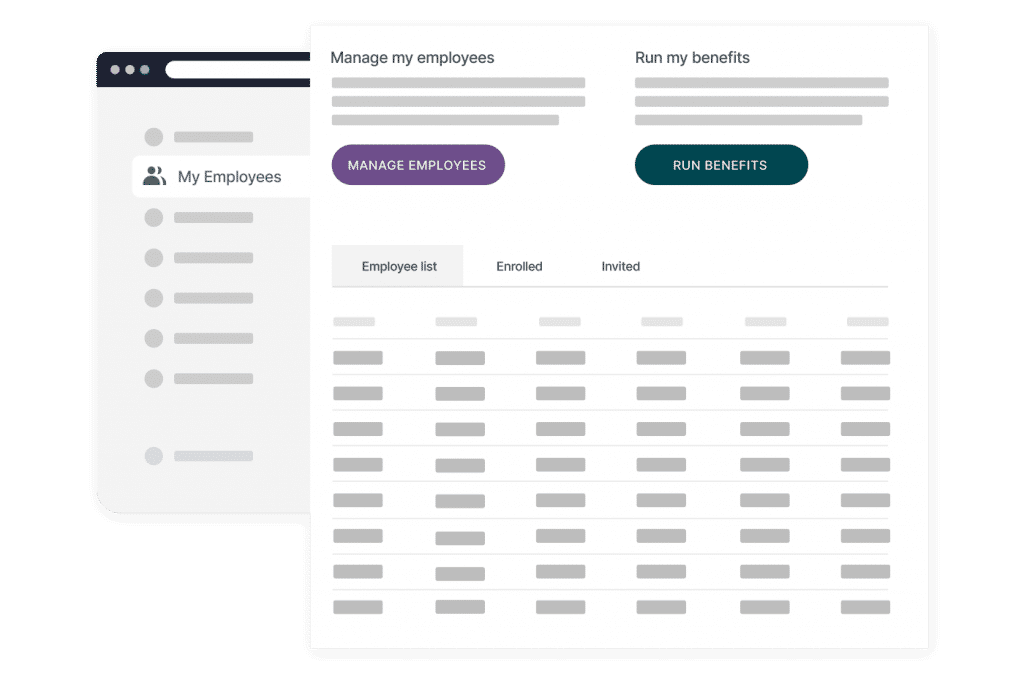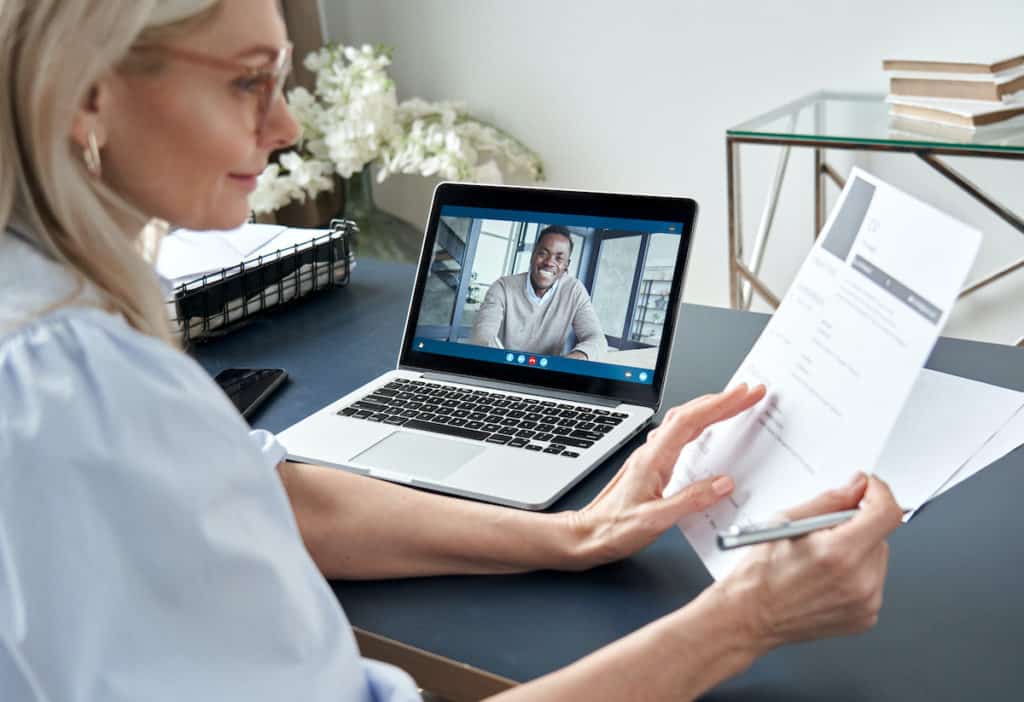 We're dedicated to putting the needs of you and your team first by delivering insights, education, enrollment guidance—and more—to help you get the most out of your plan.
More than just an investment account
We're able to provide greater value to you and your employees with a true retirement plan that's more than just an investment account. It's an easy, digital platform that manages all aspects of the retirement journey.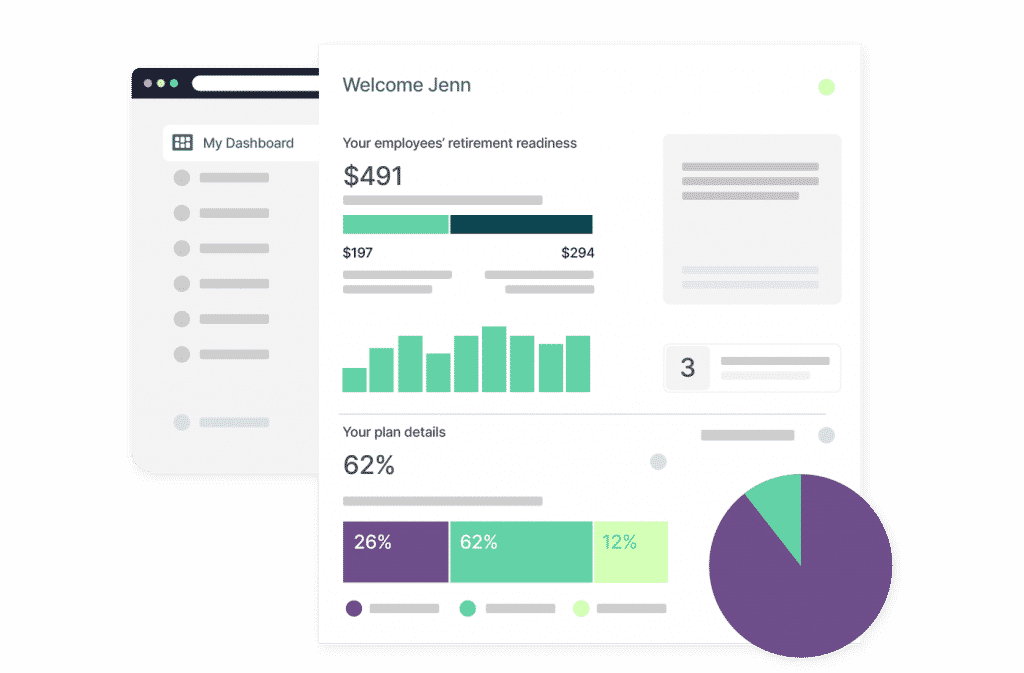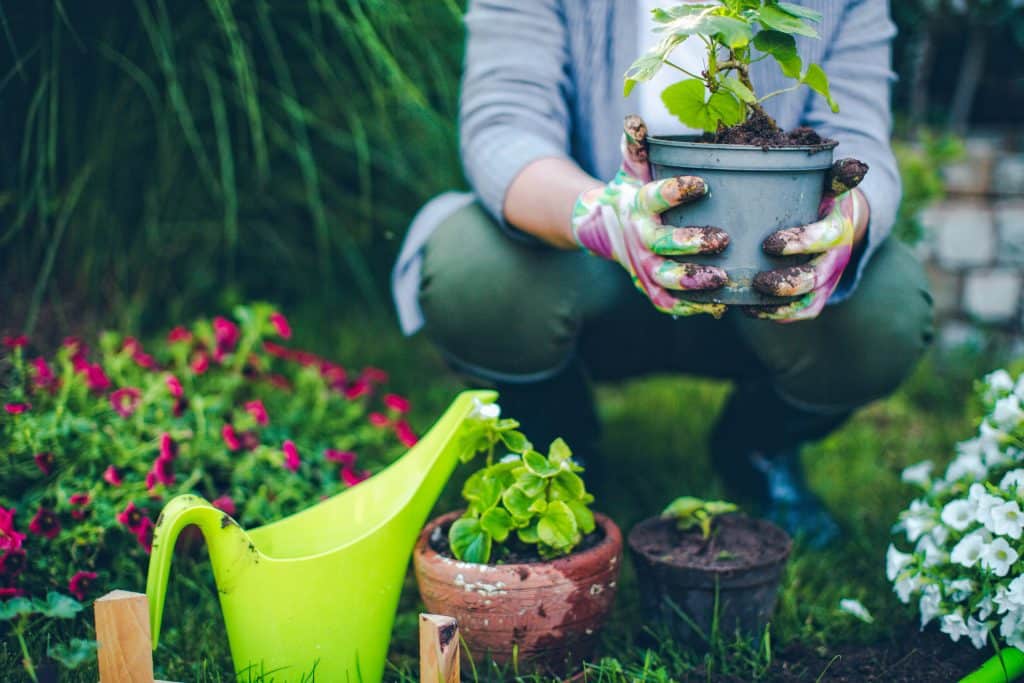 By combining modern technology and group purchasing power, we are able to offer your employees access to fees up to 70% lower than what Canadians typically pay to save for retirement. Our pricing is considerably lower than other group retirement plan providers, including large insurance companies, especially for smaller and mid-sized employers. Connect with us to get a quote for your workplace.  
Is your group retirement plan the right fit for you?
Is your plan helping employees answer basic questions like: How much do I need to live in retirement? How much do I need to save? What can I expect from government benefits? What investment options are best suited for me? If not, let's talk!