Get access to exclusive retirement reports and research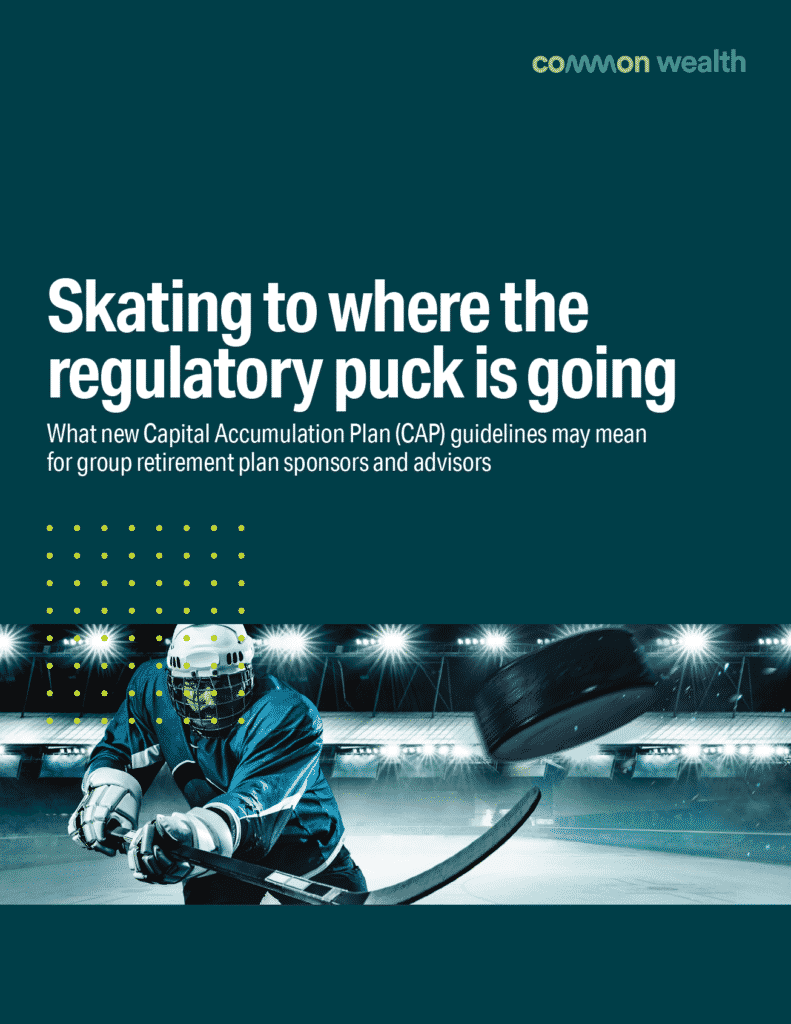 Skating to where the regulatory puck is going
The regulatory landscape governing group retirement plans is set to change, and advisors and plan sponsors would be well advised to understand the recommendations being made to improve the CAP Guidelines.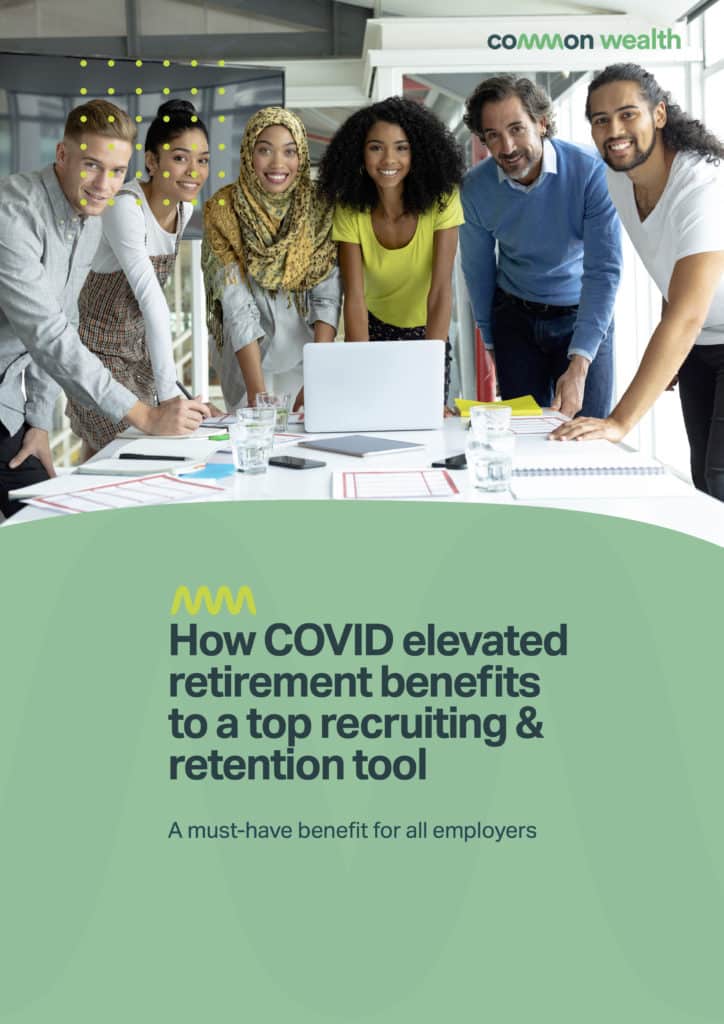 How COVID elevated retirement benefits to a top recruiting & retention tool
The pandemic has changed the game when it comes to workplace retirement benefits. More and more employers are setting up workplace plans to align with financial wellness priorities, and to address recruiting and retention challenges.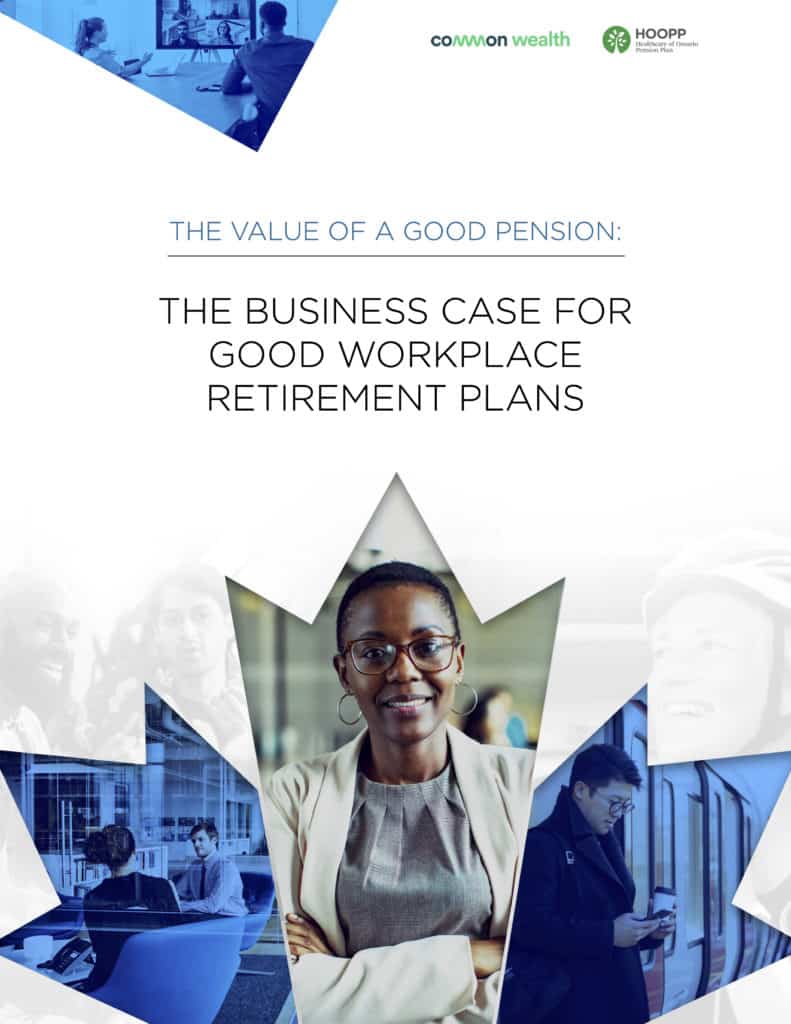 The business case for good workplace retirement plans
A new HOOPP commissioned report by Common Wealth shows that good workplace retirement plans create value for employers, including offering a range of benefits that strengthen an employer's bottom line.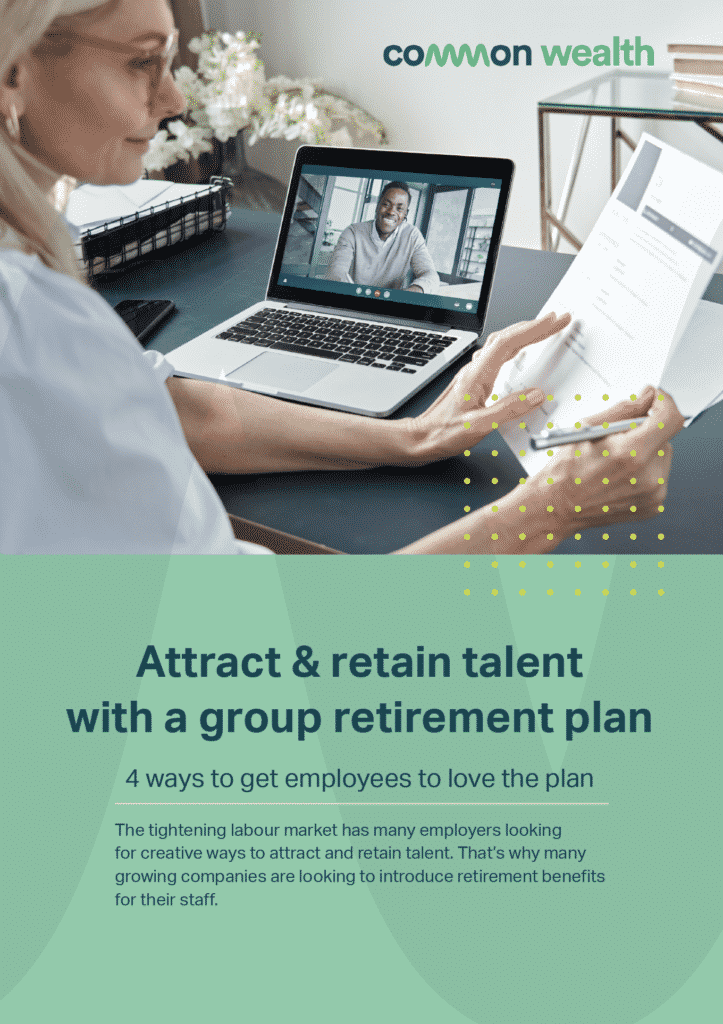 Attract and retain talent with a group retirement plan
The tightening labour market has many employers looking for creative ways to attract and retain talent. That's why many growing companies are looking to introduce retirement benefits for their staff.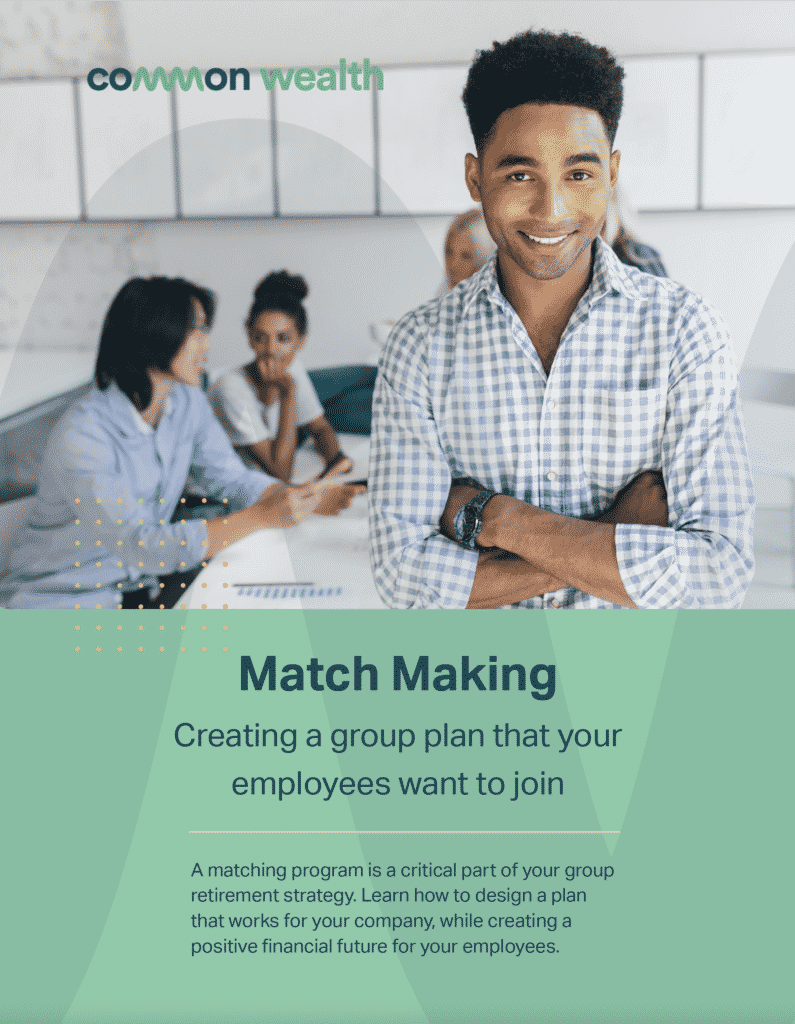 Match Making: Creating a group plan your employees want to join
A matching program is a critical part of your group retirement strategy. Learn how to design a plan that works for your company, while creating a positive financial future for your employees.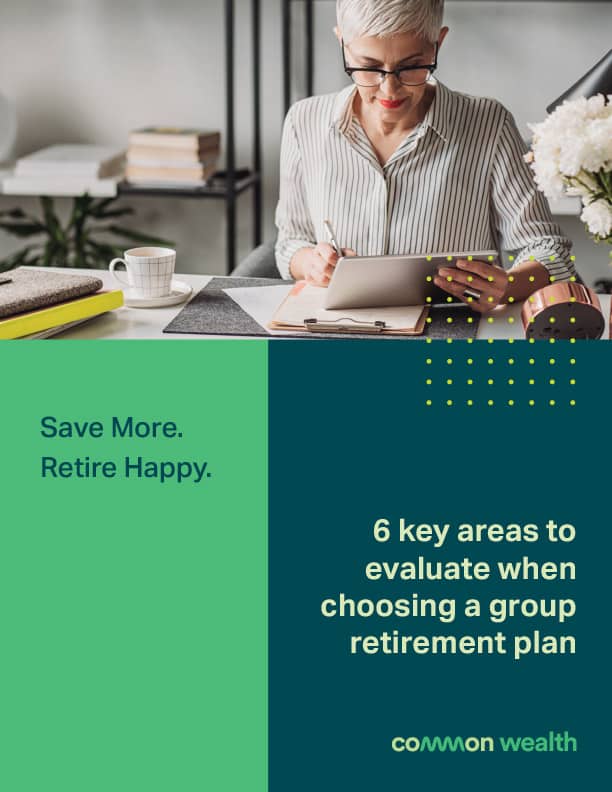 6 Key Areas to Evaluate When Choosing a Group Plan
The lack of innovation in the industry has resulted in high fees, poor service, and unnecessary complexity–specifically for small and medium-sized companies. This guide will help you to navigate the group retirement landscape, so you can make the right choices for your organization.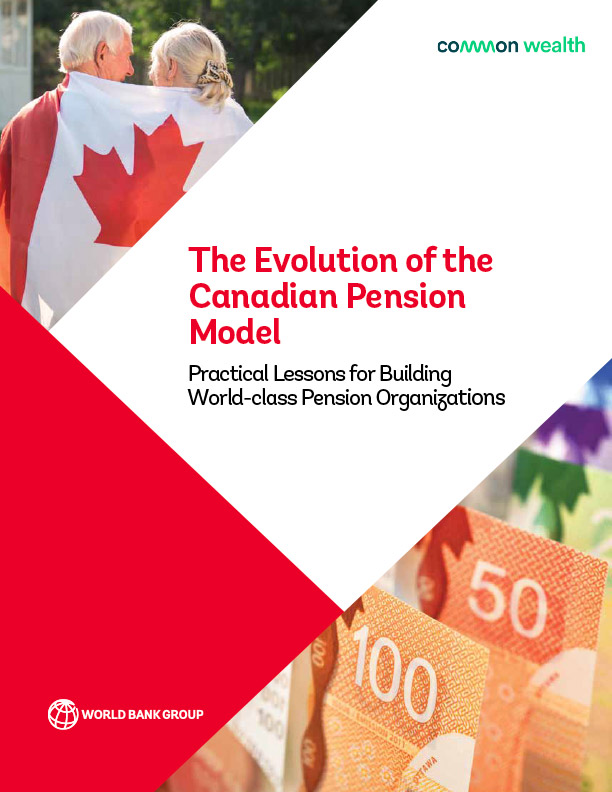 The Evolution of the Canadian Pension Model
A World Bank commissioned report by Common Wealth to document the emergence and evolution of this Canadian model, distilling practical lessons for stakeholders in emerging economies working to improve their pension arrangements and retirement systems.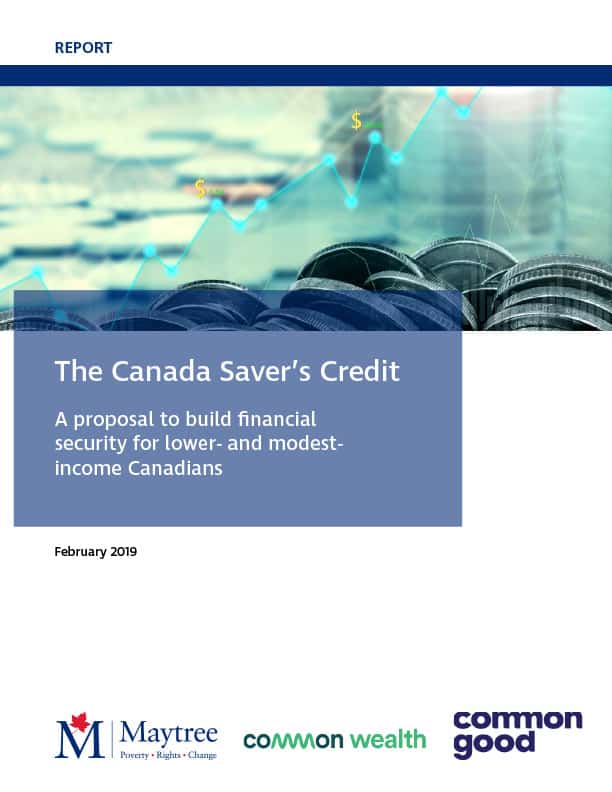 The Canada Saver's Credit for modest-income Canadians
This report proposes a targeted policy intervention to help boost savings and build assets among lower and modest-income Canadians, who face challenges when it comes to building asset wealth.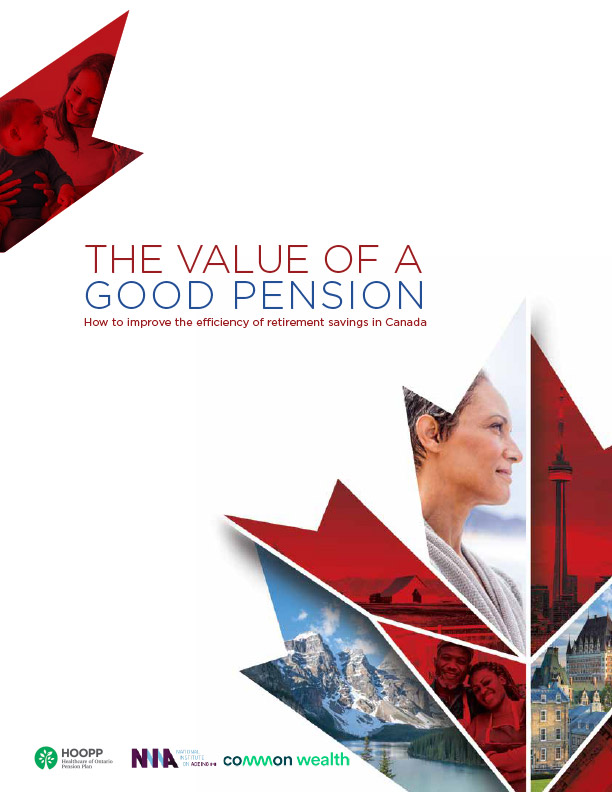 The Value of a Good Pension
HOOPP commissioned research by Common Wealth identifies five value drivers that drastically reduce the cost of retirement. Explore how savings, fees, investment discipline, non-biased investment management and risk pooling lead to significant savings.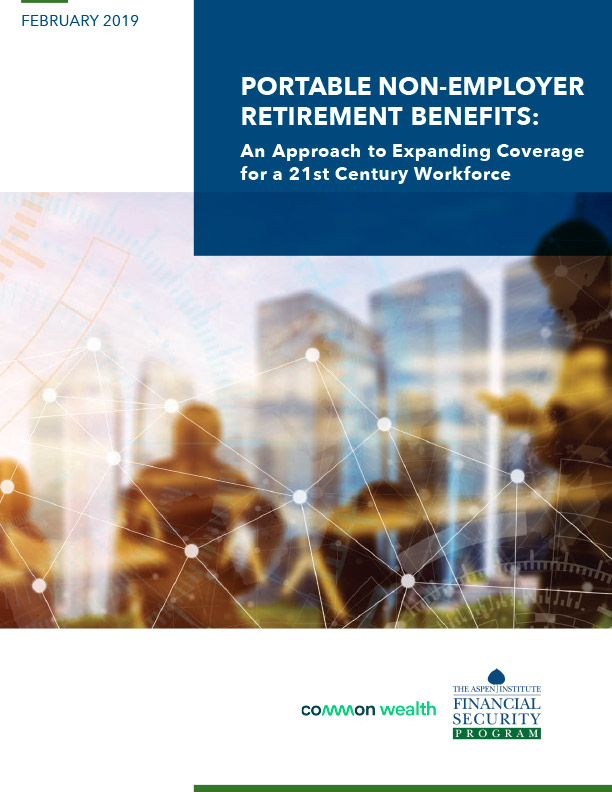 Portable Non-Employer Retirement Benefits
A collaboration between the Aspen Institute Financial Security Program (FSP) and Common Wealth to bring a fresh, solutions-oriented perspective to critical conversations in America: the future of work and the future of retirement security.
Choose the best solution for your needs