A modest salary increase doesn't always result in a big impact to take-home pay and may have little impact on retention. A workplace retirement plan can boost compensation and inspire employees to stay.
Are your salary conversations with employees feeling a bit… extra this year?
As 2022 winds down, both Canadian employers and employees are feeling the impact of higher inflation. Employers are looking to keep costs down, but new research shows that the number of workers asking for a pay raise is expected to grow. At the same time, employee retention remains a priority for employers.
What's the best way to meet your retention goals and reduce your team's financial stress without breaking the budget?
While pay is important, modest salary increases don't always have a big impact on take-home pay and may not impact long-term employee retention. Instead of a higher salary, a workplace retirement plan with matching, can make a more meaningful difference to an employee's financial wellness, and their likelihood to stay.
With RRSP season around the corner, now is the perfect time to consider a workplace retirement plan and make a big impact on employees' financial health.
To help with your 2023 budget planning, we've rounded up the latest stats on Canadians' financial wellness, and how retirement benefits make better sense than a pay raise when rewarding and retaining your team.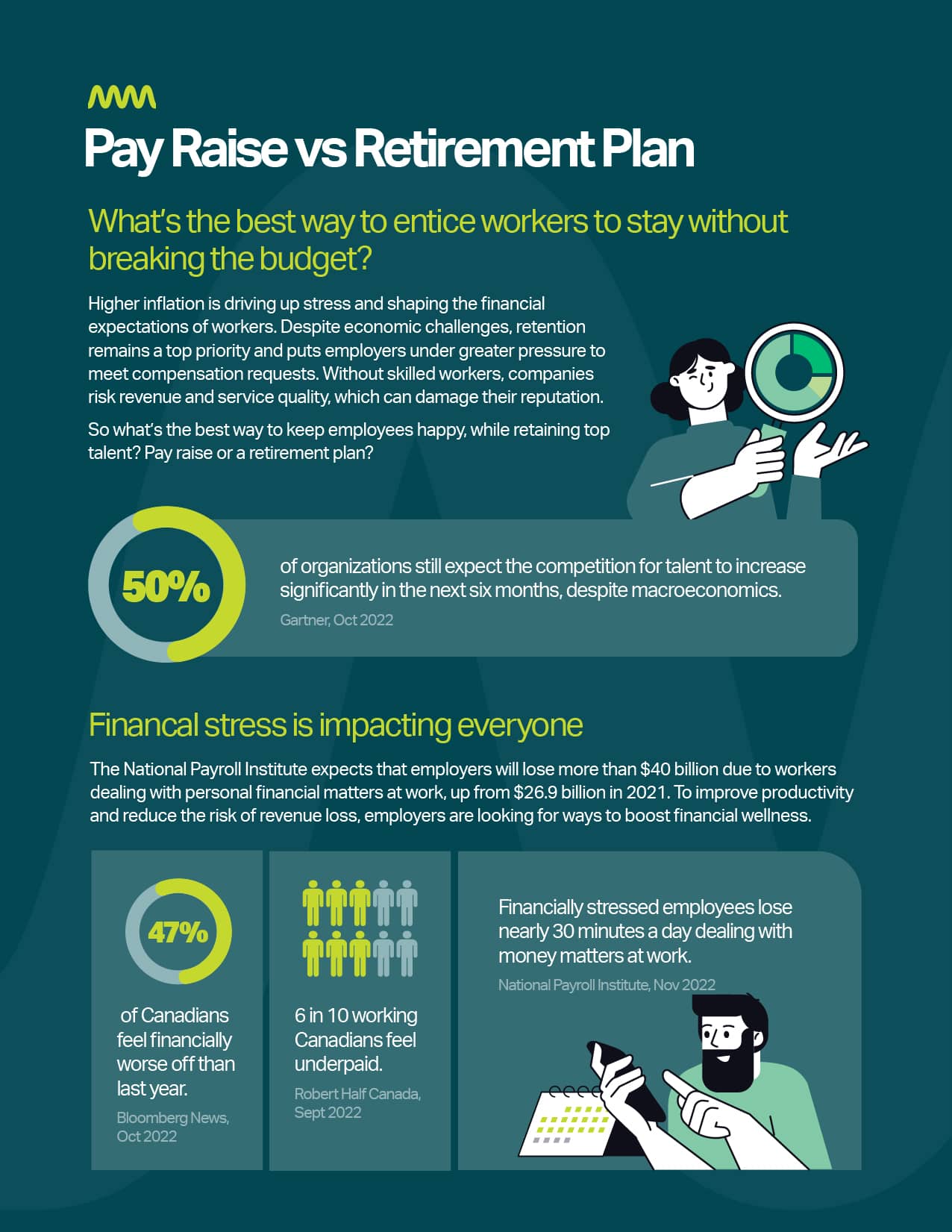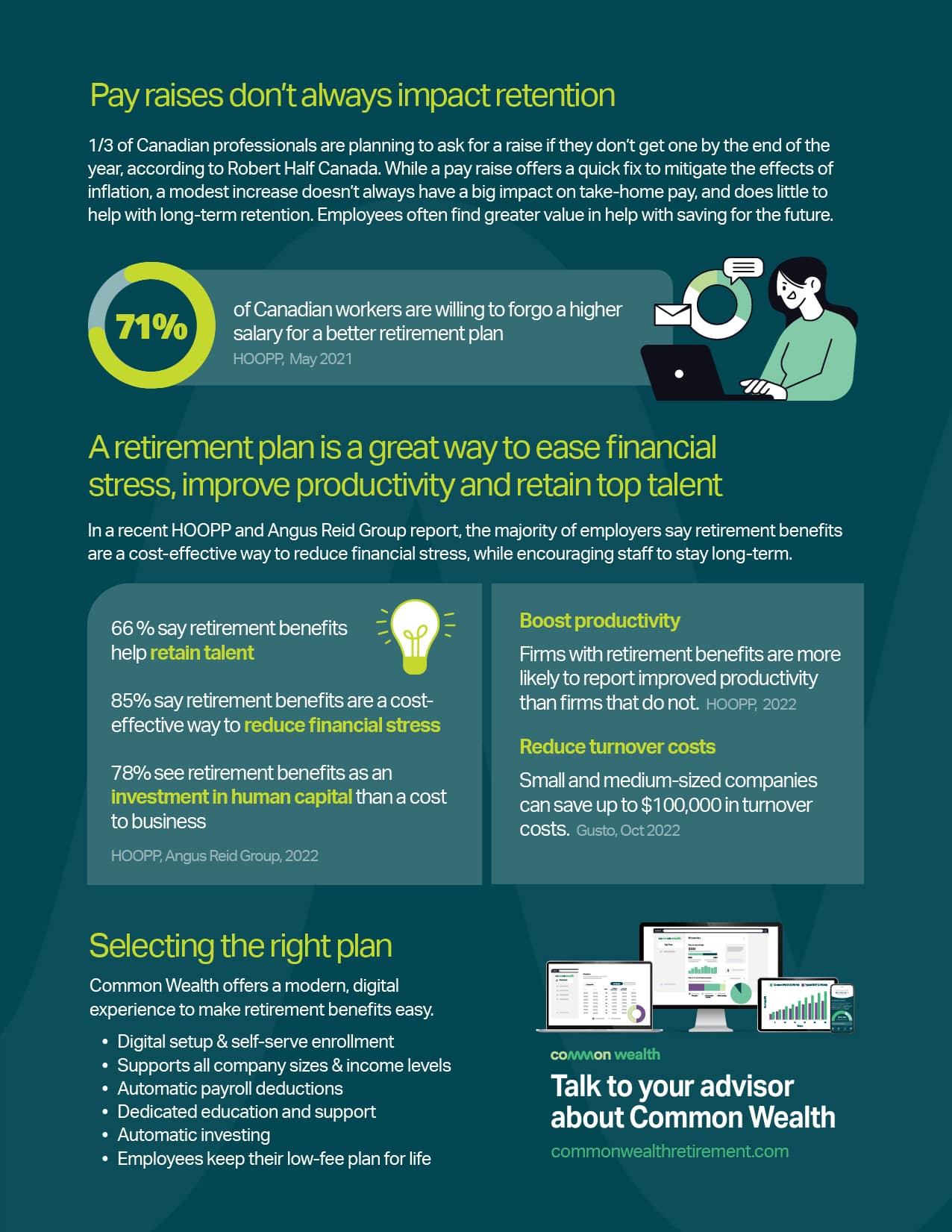 Concerned about the cost of a plan?  
A Deferred Profit Sharing Plan (DPSP) can be an effective way to increase your employees' compensation while boosting retention. DPSPs come with a vesting period before the employees fully 'own' the contributions you make to their plan. If they leave before the vesting period ends, the contributions go back to you, the employer. Learn more about DPSPs.
Ready to find out more?
To learn more about setting up a workplace retirement plan that meets your business' needs, talk with your advisor or book a consult with our team.