Workplace retirement plans ranked top benefit to address labour shortage
The hybrid workplace has removed geographic boundaries and expanded the talent pool exponentially. To successfully recruit candidates and retain skilled workers in a competitive talent market means revisiting how you reward your employees. Post-pandemic, employers are ranking workplace retirement plans as an effective strategy to attract and retain employees, while promoting financial wellness.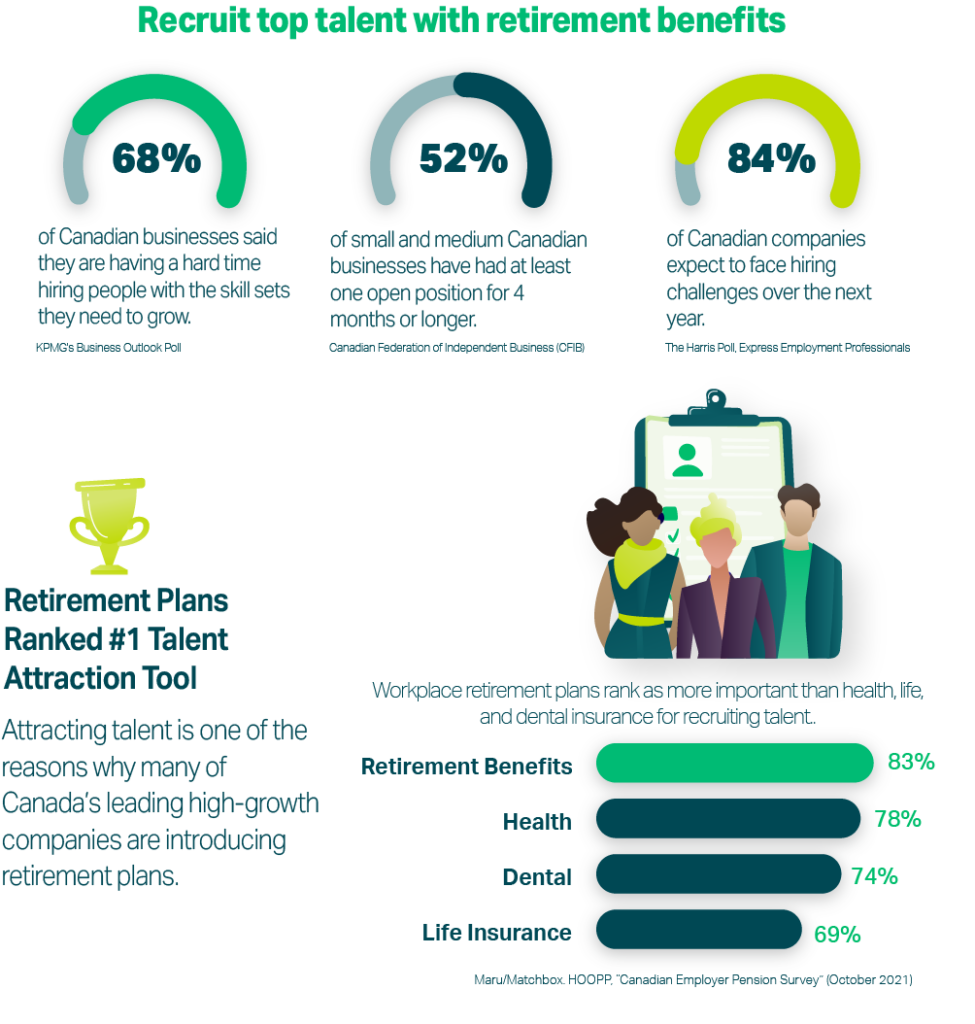 Ready to find out more?
To learn more about setting up a workplace retirement plan that meets your business' needs, talk with your advisor or book a consult with our team.